Happy Holidays from Tarantino!
December 18, 2020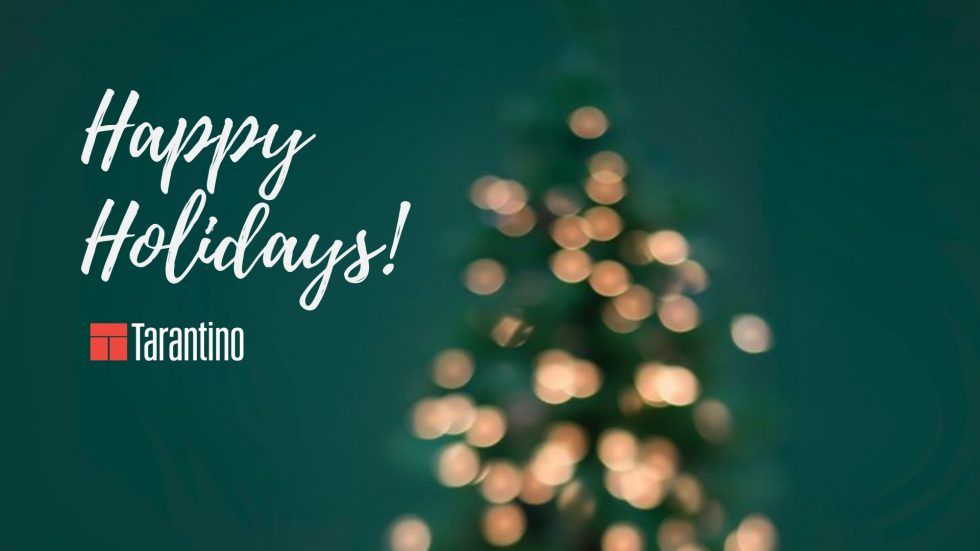 As this year draws to a close and the holiday season continues, it's time to look toward 2021 with hopes for a better future. All of us at Tarantino send warm wishes for a happy, peaceful holiday season and a healthy, prosperous new year.
This past year was a successful year and we're getting excited about what's around the corner. Enjoy this holiday season with your loved ones, and we look forward to connecting in the near future!
Follow us on Facebook, LinkedIn, or Instagram to receive more updates about our 2021 plans.