Renting a commercial property presents a different set of challenges in comparison to a residential space. Do you know how to advertise available spaces? Or, do you know how to screen potential tenants for a business space? The work may seem overwhelming if you try to handle it all yourself. Fortunately, a shopping center specialist is well-trained in this field and can provide professional help to get your space occupied and start making a profit.
Not sure how to handle #propertymanagement on the retail front? See how a shopping center specialist can help!
Click To Tweet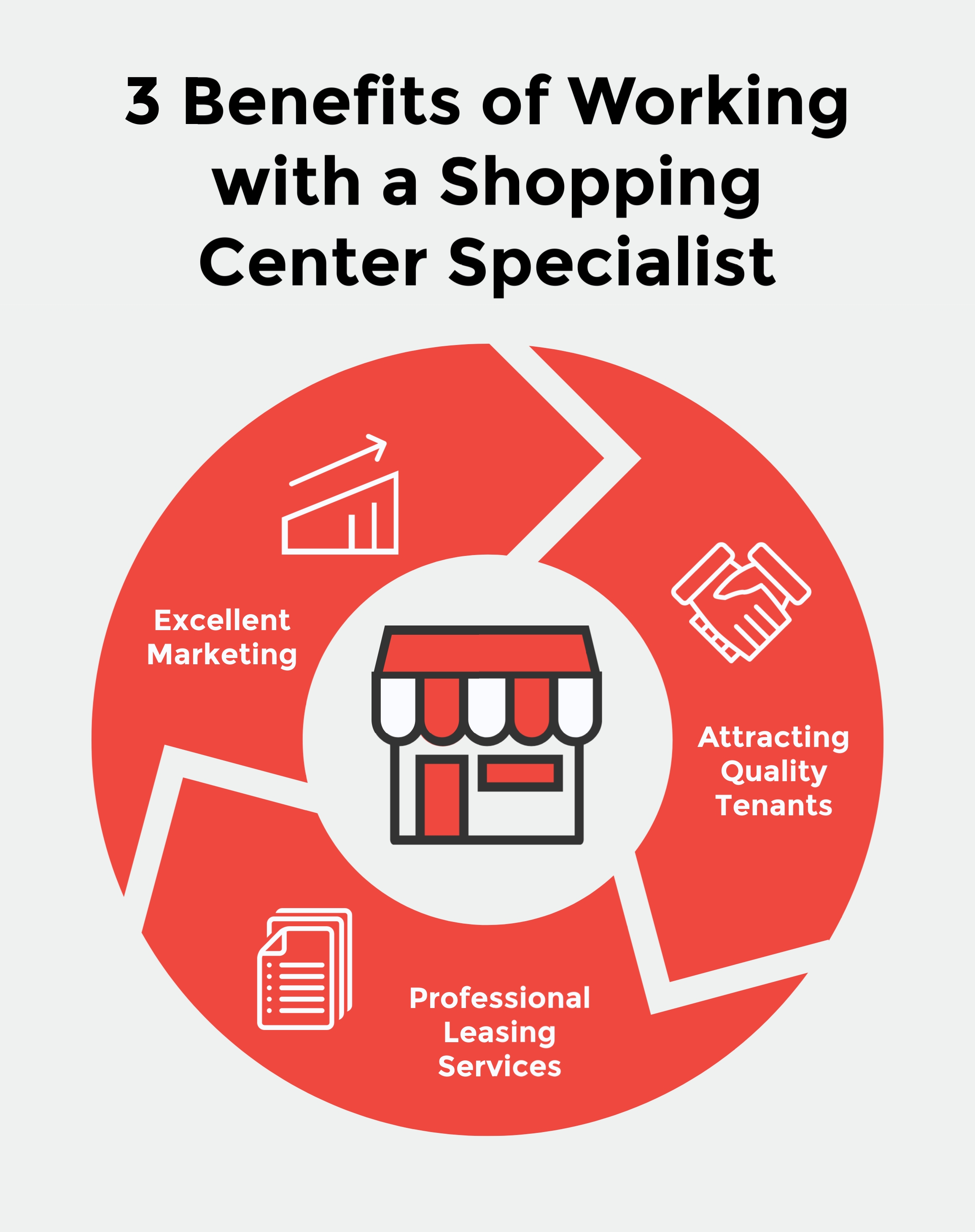 How Can a Shopping Center Specialist Help?
Our team of property experts knows exactly how to handle different types of storefront properties, attract tenants, and more. With a shopping center specialist, you can expect plenty of professional input and assistance with the basics of retail property management:
Marketing

Attracting quality tenants

Leasing services
1) Marketing
Marketing an empty storefront property takes time, effort, knowledge, and applicable skills. Fortunately, your shopping center specialist's job centers on these! They'll handle your in-person and online advertising for your property and advocate to potential tenants. You won't have to worry about hunting for renters–with the amount of excellent marketing your specialist will do, tenants will come looking for you!
2) Attracting Quality Tenants
Do you know how to vet the tenants that will inquire about your property? Even if you have a general idea, how can you distinguish between two similar renters vying for the same space? Your retail property manager will discuss this entire process with you and help you determine which candidate is a better choice for your business.
Pro Tip: Finding good tenants for your store-front property ensures proper maintenace and ownership of your property.
3) Leasing Services
Finally, property leasing involves a lot of legal complications that can make or break a deal. Worse, if you mess up, your tenant can sue you. Avoid these problems with the help of a shopping center specialist who knows exactly what to do and how to keep you in full legal compliance. Our experts will handle the complicated parts so you can reap the benefits.
Hiring a Specialist
Shopping center specialists are trained in property management with a specific emphasis on the work involved in running retail centers. With an extensive knowledge of market trends and potential tenant behavior, they'll help you in any way you need to maintain your properties and enhance your investment.
Connect with us to learn more about what our team of experts can do for you.