Maximize the ROI of Your Multifamily Asset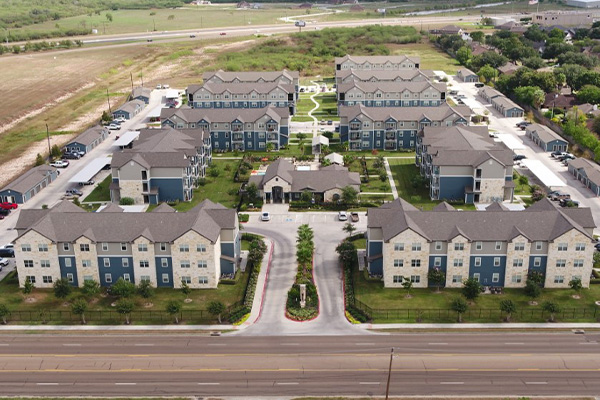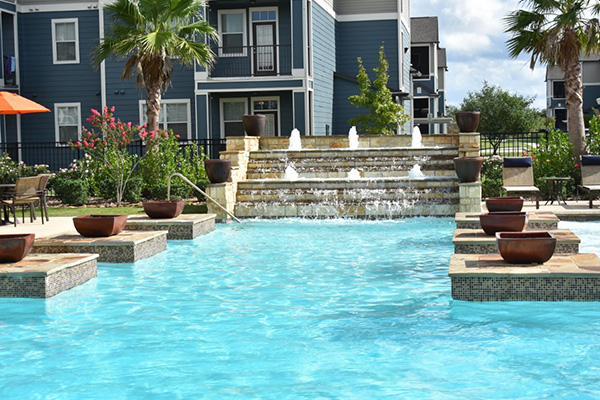 Discover the power of working with an elite multifamily property management team.
Tarantino's multifamily division provides management, leasing, maintenance, and accounting services for a variety of properties throughout the country. We offer the expertise and guidance to ensure you get the most out of your property. Our goal is always to grow each client's wealth, and we do that by pairing decades of experience with unparalleled service.
Developing a Business Plan
The Tarantino multifamily property management team develops a business plan for each property. That plan encompasses an operating budget, detailed market analysis, and property assessment. With that information, we develop a customized marketing and maintenance plan for each community. These techniques result in occupancy levels and rental rates that consistently outperform the market.
We approach every asset as if we were the owner, positioning it for maximum returns. Our comprehensive management plan enables us to achieve success and increase property value. We pride ourselves on a proven track record of long-term relationships and consistent results that exceed our clients' expectations.
---
Luxury Properties
Tarantino has managed a wide variety of luxury and conventional multifamily communities for more than 38 years in major and secondary markets in Texas and across the nation. We specialize in various asset types and property sizes from 100-900-unit properties including:
Class A, B and C
Stabilized
Value Add
New Construction
Lease-Up
We approach every asset as if it were our own, positioning for maximum value through aggressive marketing, leasing, and a superior operational process aligned with each client's investment strategy. Our clients can rest assured knowing Tarantino hires only experienced and qualified staff and onsite team to manage and lease their community. Tarantino's multifamily management consistently provides growth for stabilized operation and excels at value-add projects.
Let us put our energy and expertise to work for you to enhance the value of your community and grow wealth.
Contact us today for information about our multifamily management services.
Affordable Housing Management
Tarantino has significant experience serving diverse communities and operating all types of affordable housing.
Tarantino Properties has effectively managed many affordable housing programs, including the following:
LIHTC-Low Income Housing Tax Credit
Tax Exempt Bond
Project Based Section 8
HOME
PHA programs
Tarantino Properties, Inc. has established successful relationships with our clients and the Texas Department of Housing and Community Affairs ("TDHCA"). We work with enforcement authorities such as lenders, government agencies, and investors. Our staff stays current on new regulatory issues. We continuously develop new processes to ensure our services are of the highest quality for owners and residents. The key to our success is in the development of our management team and systems.
Tarantino has also proudly been of service to the Houston Housing Authority since 2007 with proven success. Tarantino continues to receive high REAC scores, quick unit turnarounds and make ready units, low vacancy rates with excellent rent collections. Tarantino is a service-oriented company, and you can be assured the residents will receive the services expected.
Contact Tarantino today to see how we can be of service to your community.
---
Houston Housing Procurement
As the managing agent for the Houston Housing Authority, Tarantino Properties, Inc, aligns our goals with theirs and that of the HHA Board of Commissioners. We strive to provide a procurement system of quality and integrity with purchasing action in full compliance with applicable Federal standards, HUD regulations, state and local laws.
The information on this website is provided to efficiently and effectively expedite the contractor approval process, as well as notify local vendors concerning upcoming or pending projects at federally managed sites currently under Tarantino's management. This is done to ensure supplies and services are procured at the most favorable and reasonable prices available to the HHA and further increase community outreach to all vendors.
Tarantino is dedicated to participation with small businesses, minority and women-owned businesses, Section 3 businesses, labor area businesses, and providing fair and equitable treatment of all persons or firms wishing to provide services to the Houston Housing Authority. The Houston Housing Authority is a Fair Housing and Equal Employment Opportunity Employer.
New Construction
Place your construction management needs in our hands and count on cost-effective and timely delivery.
Tarantino believes that superior management is critical to the success of multifamily construction projects. Our experts are committed to protecting the client's interests at all costs. We team with the best architecture and engineering firms to handle all permitting, zoning, and community issues. We provide supervision and support in every step of the design and construction process to ensure that it meets the client's specifications, budget, and scheduling expectations.