4 Steps to Running a Safe Residential Community
August 9, 2019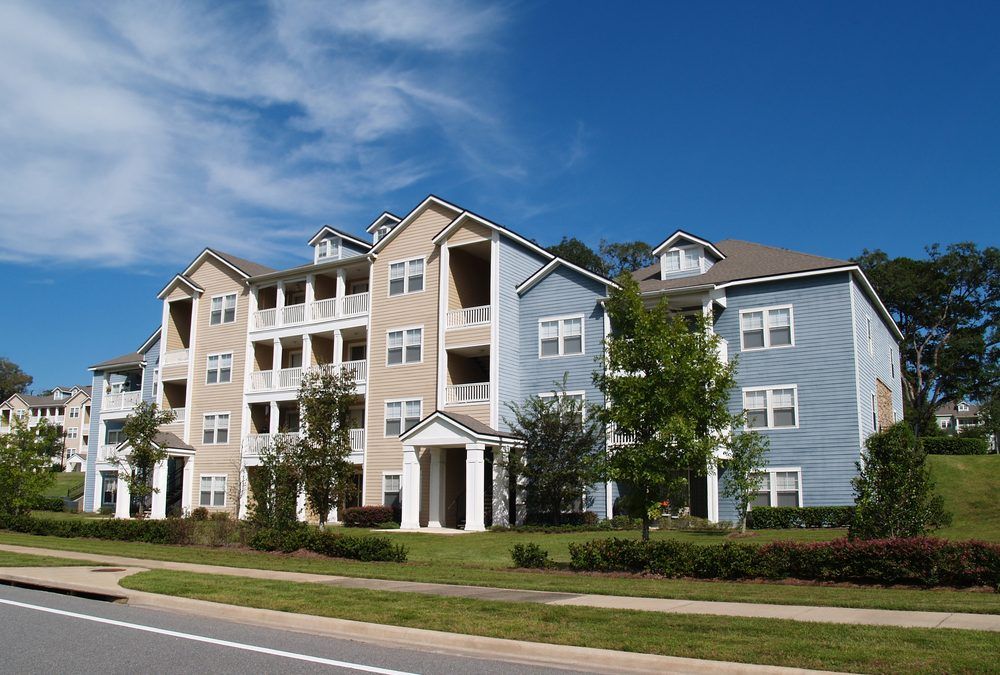 As a property manager, your job is to cultivate a safe, thriving environment for your tenants. This is particularly true if you manage a residential property such as an apartment complex. For property management, safety is an important concern to keep in mind.
As a residential property manager, safety for your tenants should be a high priority. Here's how to get started encouraging a safe environment for an apartment complex. Click To Tweet
Encouraging Safety for Your Tenants
Excellent safety solutions for rental properties take different forms depending on their exact location and how many people live there. However, there are several general ideas that rarely change between residential locations. The first steps toward a new safety program might include:
Encourage energy conservation

Establish guidelines for parties and guests

Monitor the swimming pool

Establish vacation guidelines
1) Encourage Energy Conservation
Using too much water and electricity not only makes more work and expenses for you, but it also drives up your tenants' energy bills. Keep costs low for everyone by monitoring water and electricity usage to keep it within a reasonable parameter. For instance, maybe you can reduce the time sprinklers are left running. Residents will also be grateful to get a repaired or replaced HVAC unit if the old one isn't working, and sealing the windows prevents climate-controlled air from escaping. Keep your tenants content and reduce bills for everyone with a little simple maintenance!
2) Establish Guidelines for Parties and Guests
Your tenants will likely have guests over from time to time, but for the sake of the other residents, it's important to make sure they know what the guidelines regarding guests are. Make sure quiet hours are clearly explained and that tenants know where to direct their guests to park. This will help to prevent after-hours noise complaints or parking issues for your permanent tenants.
Pro Tip: If your tenants or their guests use the common areas, make sure everyone involved knows the rules for proper usage of those areas. Communicate clearly regarding reservations, cleaning, safety, and other important factors.



3) Monitor the Swimming Pool
If your apartment complex has a swimming pool, make sure you're in compliance with local safety laws in your dealings with it. Most of the time, you're required to at least post a sign with basic safety rules, provide cleaning and rescue equipment, and remind residents that no lifeguard is on duty. However, there are a few extra steps you can take. If you know your residents will be using the pool, find a nearby YMCA or similar place where your tenants can take swimming lessons. Some may even offer discounts for residents of your community!
4) Establish Vacation Guidelines
When residents leave for a multiday vacation, some will want to rent their apartments temporarily on a program such as AirBnB, while others will allow a friend or family member to stay there temporarily. This is a bit of a gray area for you as the property manager. Sometimes, local laws prohibit or severely restrict vacation rentals like this. However, even if these choices are legal, your first priority should be providing a safe and comfortable environment for your long-term tenants. Establish rules on whether or not vacation rentals and short-term occupancies are allowed (and under what circumstances) and make sure it's communicated clearly to everyone.
Property Management Safety
A quality property management company recognizes the value of encouraging safety for tenants and renters alike. Show your tenants that you care about their well-being and want them to enjoy their stay at your property.
Connect with us to learn more about encouraging safety for tenants and managing potential dangers.